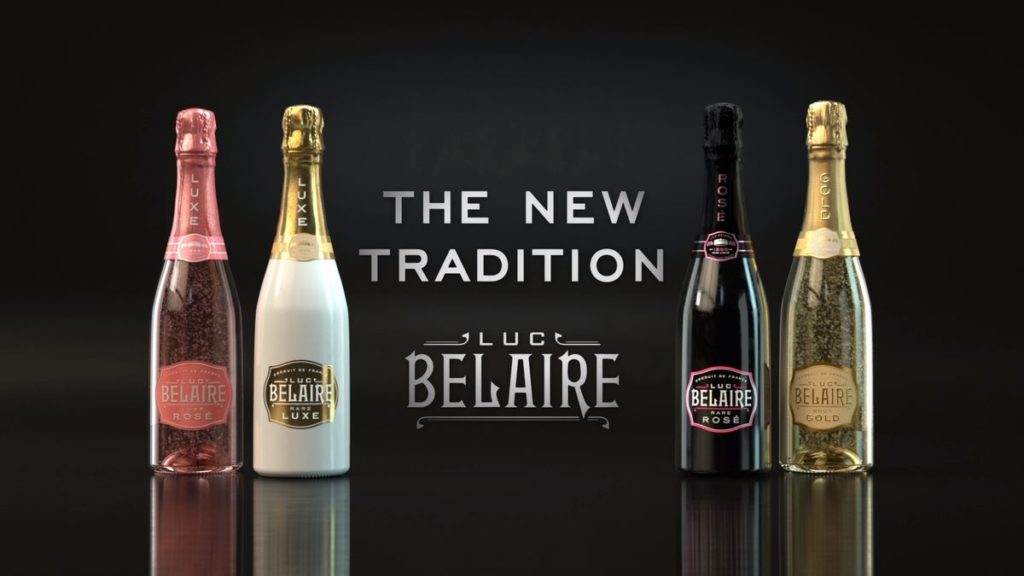 About Belaire
Belaire is a sparkling rosé wine created in southern France. Launched in 2012, this alcoholic beverage was created by Brett Berish, CEO of Sovereign Brands based in California. Berish was inspired by the success of other sparkling wines in previous years. In 2013, rapper Rick Ross endorsed it, bringing the spotlight to this drink.
Belaire is from a reputable family-owned business and blends the preferred Grenache, Cinsault, and Syrah grapes. The product is sold in a sleek black bottle with classically-styled lettering and archival photos, symbolizing rich heritage.
An interesting fact about this wine is that purchasers of this wine are generally black or Hispanic, ages 25-35. After a celebrity endorsement, Belaire is available in more than 40 markets globally. 
Composition
With multiple flavors, the Belaire champagne has various tasting notes. The Luc Belaire Rosé is rich with a red fruit bouquet with a strawberry flavor and black currant. This beverage is refreshing and not too sweet.
The Luc Blaire Gold has tropical notes of mango, fresh Chardonnay fruit and finishes dry, whereas the Luc Belaire Luxe has apricot, honeysuckle and is perfectly balanced with brioche notes. This version is advisable to drink chilled or with ice.
Similarly, the Luc Belaire Luxe Rosé has the taste of strawberry and raspberry, creating a rich and creamy experience on your palate. These berry flavors have a complimenting, woody taste which makes this wine light and drinkable. Sovereign Brands aimed to create the best sparkling rosé in the world.
Where Can I Buy Belaire Champagne?
Belaire champagne is available on their official website, as well as various online and in-person stores. Sip Whiskey has a variety of Belaire champagne for a reasonable price. Total Wine stores are nationwide, providing the option of purchasing in-store instead of ordering via the internet.
Belaire Champagne Prices
Here are the prices for the corresponding sizes for Belaire. These may vary depending on the type of champagne you buy.
Item
Size
Price
Belaire Champagne
Mini/split bottle (187ml)
$11.99
375ml/half bottle
$19.99
750ml bottle
$27.99
1.5L bottle
$59.99
Case – Luc Belaire Rosé (6 750ml bottles)
~$148
Style
The style of Belaire champagne varies depending on the drink, but the majority are doux (sweet) or dry.
Suggested Pairings
Whether you're having a fancy dinner party with esteemed guests or wanting to treat yourself and your significant other to a beautiful evening together, having the right food pairings to complement your drink is essential.
Generally, classic (or brut) champagne goes well with the following food options.
Steak
White truffle
Potatoes
Citrus
Chicken
Dry champagne complements lobster and roasted chicken. Rosé goes well with the following foods.
Duck
Pizza
Crab
Spicy foods
Meaty fish
Cured meats
Sweet wines generally are for dessert but can be for savory dishes as well. For the Belaire Gold, seafood, grilled vegetables, and poultry pair well. The Luc Belaire Rosé is sweet and matches fruit dishes or can be used in cocktails.
The Luc Belaire Luxe Rosé pairs fantastically with appetizer plates, cheese and is tasty with ice. Finally, the Luc Belaire Luxe acts well as a digestif or to aid digestion. It's advisable to serve this beverage with desserts or even heavy entrées.
Belaire Champagne Buying Guide
Belaire Gold is elegantly balanced with stone fruit, pear, and mango flavors. This wine is dry and created through hand-picked grapes for a finely structured, delicate, and light approach.
One review states: "This is a great option and a much better price. Sweet, but enough honeysuckle and brioche to wrangle it all in. Very nice balance."
Belaire Luxe is extraordinarily oak-aged and tastes of apricot and honeysuckle. Like all Belaire products, the taste is balanced, stunning, and crisp. The Luxe is rich yet refreshing, with notes of grapefruit and peach. Do you still need convincing?
Another reviewer states: "Unlike the black bottle of the Belaire Brut, this one is still bubbly but not as dry or tart. It's a refreshing beverage perfect for summer or winter months."
Belaire Luxe Rosé is unique with grape, raspberry, and strawberry flavors to enunciate a creamy and rich taste. The berry and velvety finish are highlighted with a touch of wood.
This review states: "The best one out of the three I tasted and the [driest]. Hints of strawberries, melons, and raspberry notes. Slight toast on the finish."
The Best Way(s) to Drink Belaire Champagne
Belaire champagne is richly sweet and smooth. The fruity fragrances make it appealing for those who don't like the typical dry taste of champagne. Chilled in a champagne flute is the most typical approach, yet, you can drink it with ice, as previously mentioned, and fruits go alongside this beverage very well.
Belaire himself prefers these products cold, yet he tried a cocktail with the Rosé. The bartender combined whisky, elderflower, and lemon served with a white chocolate mousse and sprinkled with nutmeg, which he said was the perfect winter drink.
Furthermore, you could make a Kir Royale, where you add a shot of sweet blackcurrant Créme de cassis liqueur, then top it with the sparkling wine.
A classic champagne cocktail might be for you. You make it with a few drops of bitters, a sugar cube, and a lemon twist to make this experience tangy. Or, an excellent old-fashioned mimosa on a Sunday brunch would satisfy.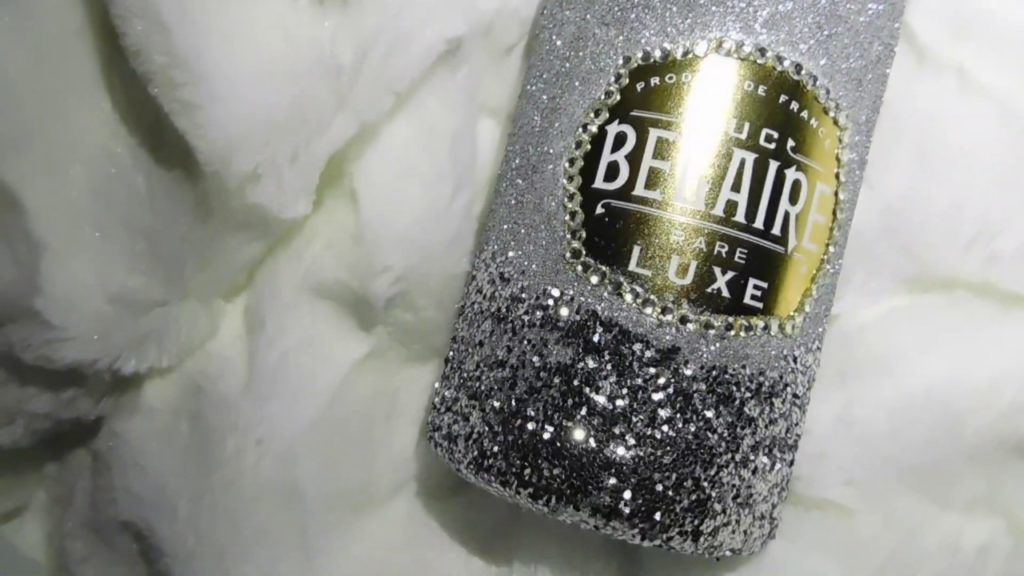 Here are some of the most frequently asked questions about Belaire champagne.
Champagne Alternatives to Belaire
Are you looking for an alternative to Belaire? There are plenty to pick from!
A 750ml bottle of Korbel runs for about $30.00 and is the least expensive alternative to Belaire.
This wine is developed through the best Russian River Valley Chardonnay and Pinot Noir vineyards with complex, inviting flavors mimicking:
Hazelnuts
Lemon sorbet
Baked green apples
Tropical fruit notes are highlighted, alongside crème brûlée reminiscence. Korbel has a buttery, rounded mouthfeel, complimenting the creamy, delicate nuttiness.
A 750ml bottle of Cristal runs for $329.99 and is the pride of Champagne Louis Roederer, created in 1876.
This champagne is elegant, pure, and sensual with a fleshy, nearly caressing mouthfeel. This sparkling beverage is dry and has a floral, nutty, peachy taste with a light-bodied finish.
The Ace of Spades brand dates back to the late 1700s. In 2016, Ace of Spades was noted as the top choice of Blanc de Noirs Champagne.
The bottles are uniquely coated in metal, polished, and finished with handmade labels and originated from some of the deepest and oldest cellars in the region.
The Brut Gold (750ml) costs about $400.00, with the more expensive versions (Rosé Champagne and Blanc de Blanc Champagne) going for approximately $593.00 and $840.00, making Ace of Spades the priciest alternative.