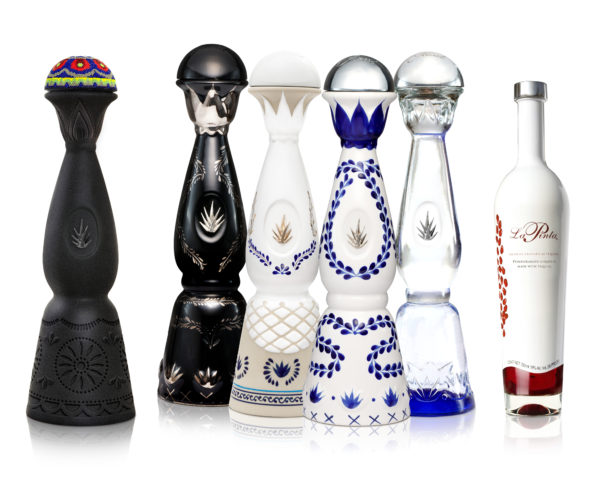 About Clase Azul
Clase Azul is an exceptional brand of tequila made in the heart of Mexico. It is made with 100% Blue Agave at one of the highest points of Jalisco. The properties of the land and the climate of the area in combination lend to the unique flavor of the tequila made in this area. Every agave used in Clase Azul tequila is grown for 6 to 8 years to reach full maturity.
The artisans of Clase Azul work hard to preserve the lands on which they operate and incorporate Mexico's rich culture into every bottle of their tequila. That culture inspired Clase Azul and designed every tequila they made and bottle design to reflect different facets of Mexican traditions, history, and stories.
Why is Azul Tequila so expensive?
100% blue agave makes every bottle of Clase Azul tequila. The agave core is ground down to extract every last drop and collected to begin the fermentation process using their proprietary yeast. Every variety of tequila made by Clase Azul uses a particular type of agave to make distinctive flavors across the entire Clase Azul family.
While the tequila is aging, artists set to work individually hand-making the ceramic decanters that will eventually house the tequila. Every decanter is hand-painted and designed to reflect the culture that inspired every variety of their tequila.
This attention to detail and artisanal handling does come at a cost, however. The starting price for a bottle of Clase Azul tequila is just over $100, and the price can rise as high as $2,000 depending on rarity. Some bottles are limited editions made in small batches. For this reason, Clase Azul tequila is considered a higher-end tequila, and the price quickly increases with the rarer varieties.
Where can you buy Azul Tequila?
You can find Clase Azul tequila at almost all the retailers that carry alcohol: most liquor stores, Costco, and Sam's club. If you're looking for it online, you can buy it from liquor store websites like TotalWine, ReserveBar etc. Some higher-end varieties of Clase Azul may be more difficult to find in retail stores and could mean a hunt for collectors to track down.
Clase Azul Tequila Prices
Item
Type
Origin
Aged
Alcohol (ABV)
Size
Price
Clase Azul Plata (Blanco)
Blanco
Jalisco (Central)
–
40% (80 Proof)
200ml
$36.99
375ml
$39.99
750ml
$129.99
Clase Azul Reposado
Reposado
Mexico
8 months
40% (80 Proof)
200ml
$99.99
375ml
$109.99
750ml
$169.99
1.75L
$349.99
Clase Azul Anejo
Anejo
Mexico
25 months
40% (80 Proof)
750ml
$599.99
Clase Azul Gold Tequila
Gold
Highlands
8 years
40% (80 Proof)
750ml
$1299.99
Clase Azul Ultra (Black)
Anejo
Mexico
3 years
40% (80 Proof)
750ml
$1899.99
Clase Azul Mezcal Guerrero
Mezcal
Guerrero
14 years
42% (84 Proof)
750ml
$249.99
Clase Azul Mezcal Durango
Mezcal
Durango
5 years
44% (88 Proof)
750ml
$349.99
Every tequila variety has its own color, flavor and texture. Below are all the details.
Clase Azul Gold is a blend of Clase Azul Plata and a specially made Reposado tequila that is aged in French oak casks and an Anejo aged in American whiskey casks. The result is a fresh yet rich tequila with notes of agave, green apples, orange, fig, raisins, almonds, and walnut.
Clase Azul Plata is a pure distilled tequila designed to be bright and crisp. It has a perfectly clear appearance with notes of vanilla, orange, lemon, and mind.
Acting as the figurehead of Clase Azul tequila, we have the Clase Azul Reposado. The Blue agave used to make this tequila is slow-cooked to bring out the unique flavor and sweetness. Artists paint the decanter with traditional blue feathers that represent the culture of Mexico. This reposado has notes of agave, vanilla, orange, and hazelnut.
Mazahua indigenous culture inspires the Clase Azul Anejo and is long aged for 25 months in bourbon barrels. This tequila has a great body and has notes of toffee, cinnamon, orange, and hazelnut.
This Anejo is a collector's dream. At the highest price point of Clase Azul tequilas, it was crafted with the utmost care and time to create the perfect bottle of tequila. The decanter was explicitly designed for collectors and sports a 24-karat gold label. The Clase Azul Ultra has notes of sherry, prune, apricot, and cherry.
This mezcal celebrates one of Mexico's beloved regions of Guerrero. Mezcal Clase Azul Guerrero is made from the very rare papalote agave and has notes of grapefruit, wood, rosemary, seaweed, and lemon.
This mezcal is made from the Cenizo agave, grown only in the wilds of Durango, in northern Mexico. The rich soil in the area gives this tequila a distinctive and complex taste. It has notes of citrus, herbs, peanut, honey, and chocolate.
The Best Way(s) to Drink Clase Azul Tequila
Due to the wide variety of profiles within the Clase Azul family, there are so many ways to enjoy it. The traditional way is by sipping it slowly from a glass. Alternatively, you can follow every few sips by biting a lime with a small amount of salt.
If you prefer to drink your tequila as a cocktail, here are a few options.
Paloma
Add sparkling water, grapefruit juice, lime juice and a pinch of salt for the rim of the glass.
Margarita
Made of tequila, cointreau and lime juice, also with salt on the glass rim. You can shake it with ice or on the rocks.
Tequila Sour
Add lemon and/or lime juice, simple or agave syrup, an egg white, angostura or orange bitters.
Mexican Mule
Mix the tequila with ginger beer and lime juice.
Tequila Sunrise
Pour orange juice, tequila and grenadine syrup in a glass. Serve unmixed.
Tequila Martini
Use Plata or Reposado. Mix with dry Martini, olive juice, lemon, and orange bitters.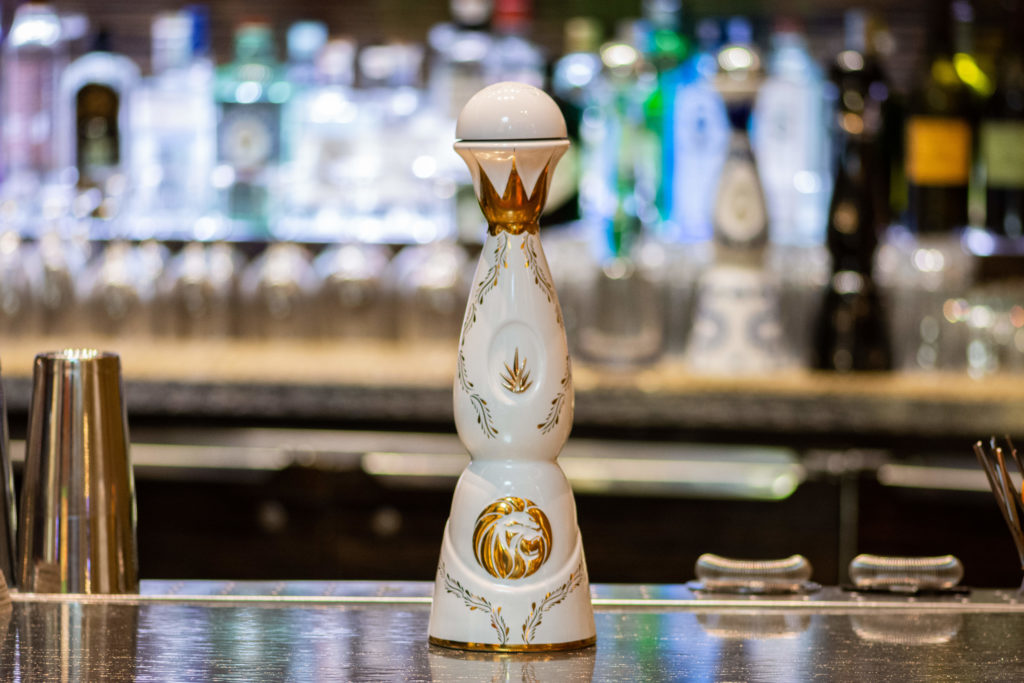 5 Best Things to Mix with Clase Azul Tequila
Lime: Either bite a lime between sips of tequila or squeeze a little lime into a margarita.
Grapefruit: Grapefruit, when combined with tequila, creates the perfect bright, sweet, tart cocktail.
Club Soda: Club Soda adds sharp, refreshing bubbles to any drink, while the minerals pair well with the tequila's sweetness.
Jalapeno: Jalapeño adds a beautiful kick to any cocktail, with the spicy playing wonderfully with the sweetness of the tequila.
Tomato Juice: For a savory option, try tomato juice. Tomato juice can tame the bite of an unaged tequila.
In case you still have questions, below are some essential things every buyer wants to know.
Alternatives to Azul Tequila
If you're looking for some other great tequila options, try these: