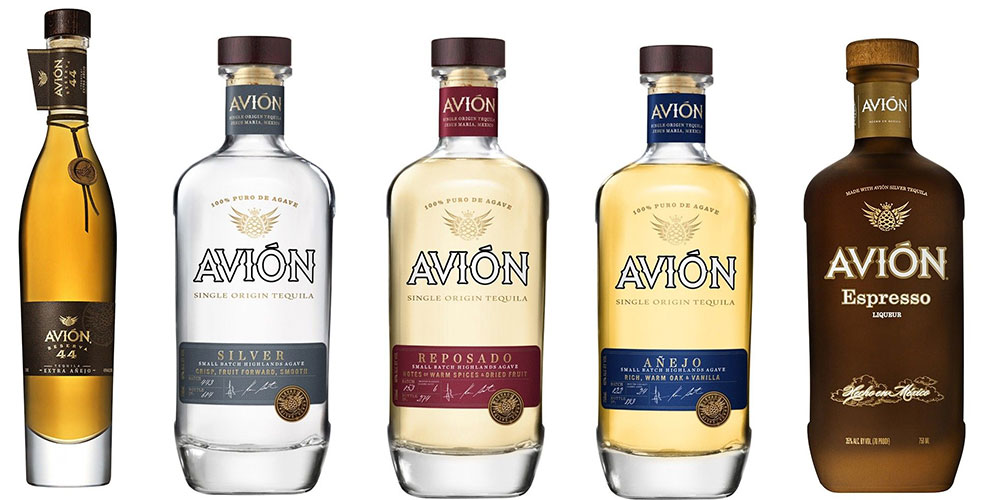 About Avión
Avión Tequila is an award-winning tequila revered for its fine taste. It was founded by Ken Austin and Kenny Dichter in 2009.
In Jesus Maria, Jalisco, Mexico, farmers grow single-origin blue agave at high elevations. They grow the agave for seven to ten years before jimadores handpick it.
The blue agave gets distilled in small pot stills crafted in the small town of Jesus Maria. Then, the Avión goes through ultra-slow filters to purify the tequila.
Lastly, the Avión gets aged in burnt Jack Daniels whiskey barrels. The time varies based on the type of tequila.
Avión Tequila has won multiple awards from the San Francisco Spirits Competition and the SIP Awards. These include:
Avión Silver: Best Unaged Silver Tequila 2012 (SFSC), Double Gold Award 2019 (SIP)
Avión Reposado: Silver Medal 2012 (SFSC)
Avión Añejo: Silver Medal 2012 (SFSC)
Avión Reserva 44: Best in Class Platinum Award 2019 (SIP), Gold Medal 2014 (SFSC)
This premium tequila was featured in the show Entourage during the 7th and 8th seasons.
Composition
Avión Tequila features 100% Blue Weber agave. It has a smooth taste with sweetness added from the soil quality, altitude, and climate of Jalisco. Each type has a unique flavor.
Where Can I Buy Avión Tequila?
In the United States, you can buy Avión Tequila at most chains in-store and online, including Total Wine and Target. You can check Drizly to see where it is sold in your region.
Avión Tequila Prices
Item
Type
Origin
Aged
Alcohol (ABV)
Size
Price
Avión Silver
Blanco
Jalisco, Mexico
Unaged
40% (80 proof)
375ml
$16.99
750ml
$40.99
1.75L
$79.99
Avión Silver with Collector's Edition Canister
Blanco
Jalisco, Mexico
Unaged
40% (80 proof)
750ml
$52
Avión Reposado
Reposado
Jalisco, Mexico
6 months
40% (80 proof)
750ml
$39.99 – $48.99
Avión Añejo
Gold/Añejo
Jalisco, Mexico
2 years
40% (80 proof)
750ml
$44.99 – $51.99
Avión Reserva 44 (Extra Añejo)
Gold/Añejo
Jalisco, Mexico
44 months
40% (80 proof)
750ml
$129.99 – $149.99
Avión Tequila Buying Guide
Avión Silver is a pure white tequila made from single-origin Blue Weber agave. In addition to the sweet agave, you will notice hints of lime, mint, buttery citrus, pineapple, grapefruit, pepper, smoke, fennel, and a little alcohol.
It is smooth, crisp, and silky with a slight burning sensation. Avión Silver provides a pleasant buttery finish.
The Collector's Edition of Avión Silver features a decorative canister that you can keep for years. However, it is hard to come by due to its limited release. You might be able to score a bottle online.
Avión Reposado is aged in French and American oak barrels, which slightly contribute to its flavor. You will get stronger notes of sweet agave, caramel, cherry, pineapple, vanilla, spice, and flowers. It does have a moderate alcohol bite that gives it a numbing finish.
This Añejo has a balanced, sweet flavor. It boasts notes of sweet agave, caramel, vanilla, cherry, fruits, black pepper, flowers, spices, oak, oil, and smoke. Avión Añejo does have an alcoholic flavor, but it remains soft and sweet throughout.
Avión Reserva 44 is aged for 43 months in oak barrels and one month in a frequently rotated petite barrel. This pricier tequila comes in a gorgeous signed bottle.
Rather than the powerful caramel and vanilla flavors the other Avións provide, Reserva 44 provides chocolate, cherry, honey, and fruit additions to the agave. It has a whiskey aroma with hints of butter, cinnamon, vanilla, caramel, butterscotch, smoke, dried fruit, and leather.
Overall, it has the smoothest and tastiest flavor with a minimal alcoholic bite.
The Best Way(s) to Drink Avión Tequila
Here are some top cocktail recipes for Avión Tequila.
Sparkling Dragon Fruit Margarita
Ingredients:
1.5 parts Avión Silver
1.5 parts simple syrup
0.75 parts triple sec
1.5 parts club soda
1.5 parts lime juice
0.75 parts dragon fruit puree
Combine every ingredient besides the club soda in a shaker with ice. Shake it for about 15 seconds and strain it in a margarita glass. Top it with the club soda and garnish it with a slice of dragon fruit.
Ginger Spiced Old Fashioned
Ingredients:
Two parts Avión Reposado
One dash of orange bitters
Two dashes of Angostura bitters
Five parts ginger syrup
Pour the ingredients into a cup and stir to mix. Garnish the drink with a sugar skull and orange twist.
Reserva 44 Neat
Ingredients:
Two parts Avión Reserva 44
One ice sphere
This simple drink lets you taste the Reserva 44 without obstruction. Pour it over an ice sphere, preferably one infused with a gold leaf. Then, garnish it with another edible gold leaf ice cube.
Avión Michelada
Ingredients:
1.5 parts Avión Silver
Two drops of Worcestershire sauce
Two parts tomato clam juice
0.5 parts lime juice
One pinch of salt
Hot sauce to taste
Chile-lime seasoning salt
Mexican lager
Extra lime juice to taste
Lime wedge
Start by rimming the edge of your glass with the lime wedge. Dip it in the chile-lime salt. Then, stir all of the ingredients together, top it with the Mexican lager, and add some ice. You can garnish it with another lime wedge.
Avión Old Fashioned
Ingredients:
Two parts Avión Añejo
One dash of bitters
One cherry
One orange slice
0.5 parts simple syrup
Place all of the ingredients in a mixer and shake it well. Then, strain your beverage over ice and garnish with an orange peel.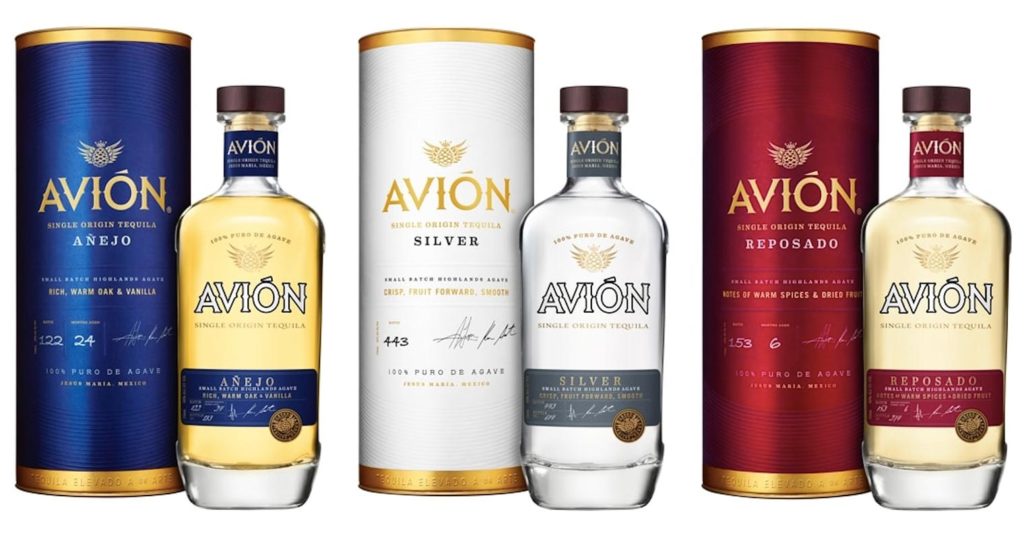 5 Best Things to Mix with Avión Tequila
If you're looking to make a unique drink with Avión Tequila, consider adding a few of these things to your beverage.
Creme de cocoa can maximize the chocolatey notes of Reserva 44.
Bring out the fruity notes of Avión Silver by mixing two parts of tequila with three parts of grapefruit juice.
Mixing an egg with the Reposado or Añejo can give you year-round spiked eggnog, especially when you add sherry and nutmeg.
If you like the citrus notes of Avión Silver, mix it with a tall glass of orange juice for an easy drink.
You can mix one part of any Avión Tequila with two parts ginger beer for a fresh, spicy drink.
Tequila Alternatives to Avión Tequila
While Avión Tequila is great, sometimes you want to try something else. If you're in that boat, consider one of these alternatives: