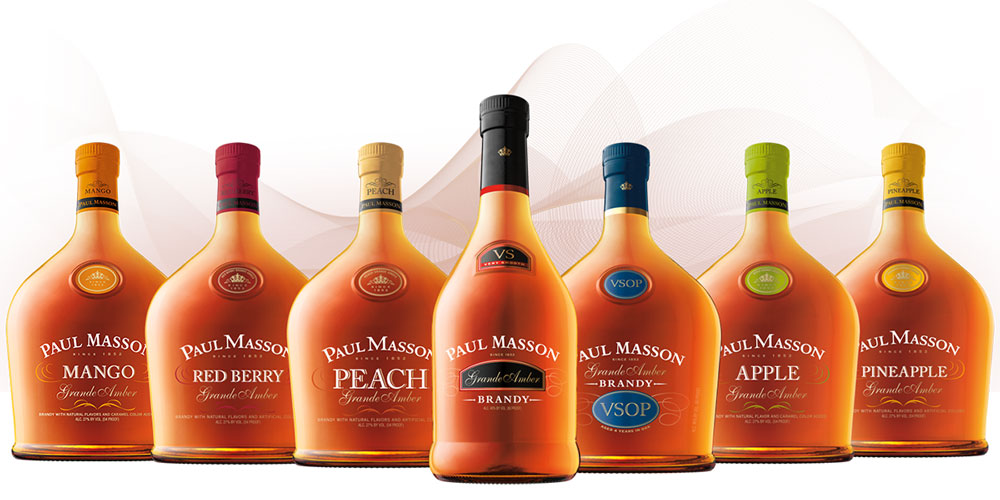 About Paul Masson
With over 100 years of crafting quality liquor and alcoholic beverages, Paul Masson is a premier liquor company that sells brandy and wine, among other spirits. Paul Masson uses an oak-aging process and selects only the finest grapes to craft an excellent adult beverage.
Background and History
The Paul Masson company has roots dating back to the mid-1800s when French immigrant Paul Masson moved from France and settled in the mountainous California countryside.
After planting roots in California for a few decades, Masson began making and selling a variety of alcoholic beverages, including sparkling wine and brandy. Masson became quite popular and experienced swift growth, and he soon became well-known on the west coast for crafting quality alcohol and spirits.
Composition
Most of the composition of Paul Masson Brandy is made from distilled and blended premium grapes harvested in wine country in central. California.
Is Paul Masson a Whiskey, Brandy, or Cognac?
Their signature drink is actually a blend between an oak-aged brandy and a French Cognac.
Because it is such an exciting blend, there truly is nothing like it on the market. As a result, Paul Masson has rich, bold flavors, intoxicating aromas, and an unparalleled smooth taste profile with hints of vanilla and pralines.
Paul Masson Brandy Prices – Classics
Item
Type
Aged For (years)
Alcohol (ABV)
Size
Price
Paul Masson VS
Brandy
3 years
40% (80 proof)
375ml
$6.99
750ml
$12.99
1L
$16.99
1.75L
$19.99
Paul Masson VSOP
Brandy/Cognac
3 years
40% (80 proof)
750ml
$12.99
Paul Masson Mango
Brandy
3 years
27% (54 proof)
750ml
$9.99
Paul Masson Apple
Brandy
3 years
27% (54 proof)
750ml
$9.99
Paul Masson Pineapple
Brandy
3 years
27% (54 proof)
750ml
$9.99
Paul Masson Peach
Brandy
3 years
27% (54 proof)
750ml
$9.99
Paul Masson Red Berry
Brandy
3 years
27% (54 proof)
750ml
$9.99
Paul Masson Brandy Buying Guide
The original Paul Masson, this strong, bold, flavorful brandy is a premier spirit and is a go-to for all brandy lovers.
Expertly blended with French Cognac, this hybrid premium beverage stands out with its delicate aroma and rich, bold taste.
This smooth liquor is a best-seller with a hint of mango as an afternote to their brandy.
This apple-flavored brandy is fresh, potent, and has a robust body. Try this juicy flavor on its own or mixed with a cocktail.
With a strong bite because of the pineapple, this flavor makes a great base but may be a little too strong to be sipped alone.
A balanced and fruity take on brandy, the Paul Masson peach flavor is smooth, sweet, and delicious. However, this flavor can be a little too sweet for some, so this drink may not be for you if you like a more bitter taste.
A delicious fusion of juicy berries and bold brandy, this Paul Masson flavor makes an excellent base for cocktail recipes.
The Best Way(s) to Drink Paul Masson
What are the best ways to drink Paul Masson? Some flavor profiles go better with others. Below is a quick list of some of the best cocktails you can make with a bottle of Paul Masson.
Peach Moscato
Perhaps the best way to combine the smooth nature of Paul Masson is to blend it with the fruity, smooth flavor of peaches. For fruit lovers, a Peach Moscato is undoubtedly the way to go.
For ingredients, all you need is 1 part Paul Masson Peach Brandy and four parts Moscato Wine. Then, combine the ingredients over ice and in a shaker. Instead of roughly shaking, you want to swirl the flavors together gently.
Once lightly shaken, pour the mixture into a glass over crushed or cubed ice. Some like to garnish the top with some sliced peaches. Then, you're ready to serve.
Cranberry Brandy Cocktail
If you're someone who enjoys a simple yet elegant cocktail, the Cranberry Brandy Cocktail may be the perfect drink for you.
Plus, this refreshing drink perfectly highlights the rich flavors of Paul Masson Brandy. To start, you'll need 1 ½ Part Paul Masson Brandy and 4 ½ Parts Cranberry Juice.
Pour both ingredients in a shaker and gently mix until adequately blended. Then, pour the mixture over a tall glass with cubed ice. Some garnishes include lemon or orange slices.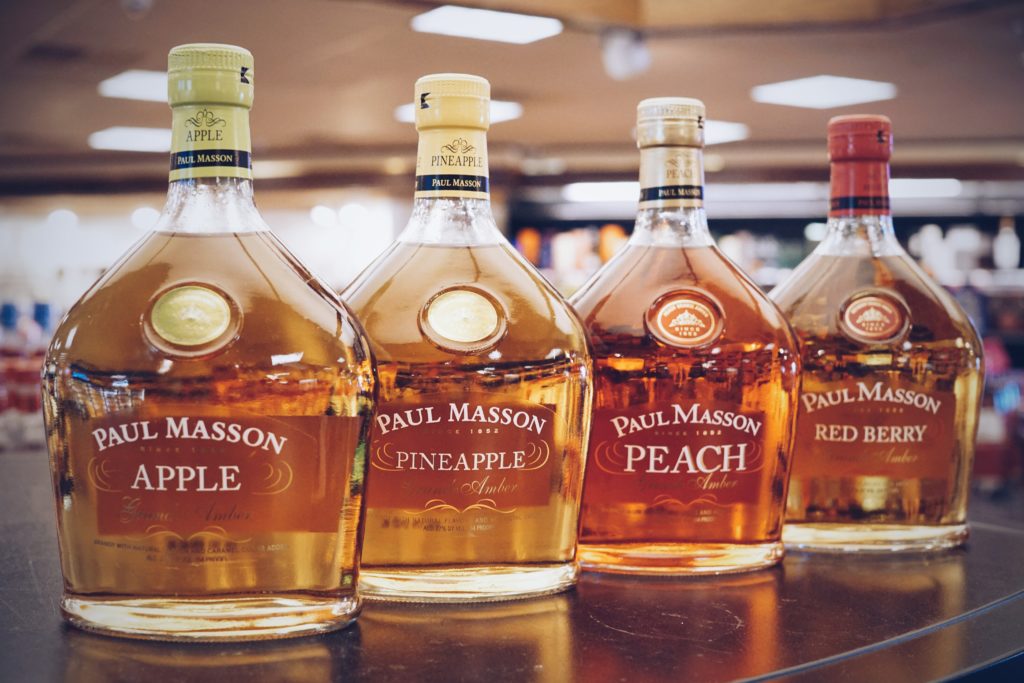 5 Best Things to Mix with Paul Masson Brandy
If you're looking for beverages that combine well with Paul Masson brandy and that perfectly complement its natural flavors, here are the top 5 things to mix with:
Soda water
Cola
Cream soda
Lemon-lime soda
Cider or apple juice
Here are the answers to some frequently asked questions regarding Paul Masson.
VSOP Brandy Alternatives to Paul Masson

If you're not entirely sold on Paul Masson, here are some excellent best brandy alternatives to Paul Masson.
Courvoisier: Highly rated, Courvoisier is a strong contender for best cognac. It has a mellow taste (which makes it easy to go down). Plus, average costs run at around 20 or 30 dollars.

Martell: With a deep, lush taste and undertones of spice, Martell is an excellent alternative to Paul Masson. Typically, bottles run around 30 or 40 dollars.

Branson: With quality you can count on, Brandon cognac is a superb alternative to Paul Masson. It's undoubtedly a little more pricey than its counterparts, running at around 50 dollars per bottle.

Hennessy: The most well-known alternative, Hennessey, is a deeply rich, aromatic cognac with bold flavors and longstanding history of delivering a high-caliber product. Although, that comes with a price. 70 ml costs around 60 dollars, give or take.
XO brandy alternatives to Paul Masson

Here are some of the best XO alternatives to Paul Masson brandy.
Christian brothers: Smooth, full-bodied brandy, Christian Brothers earned their name as one of the best alternatives to Paul Masson. It's moderately priced, with prices ranging from 7 to 20 dollars.

Camus: Elegant, sophisticated, and deeply rich, Camus presents a solid alternative for Paul Masson. It is pretty expensive, ranging anywhere from 40 to 80 dollars.

Hennessy: Impeccably smooth and bold flavors that make for easy drinking, Hennessy should be at the top of any brandy-lovers list. However, it does cost a considerable amount, at 50 to 90 dollars.
Louis xiii: With a longstanding history of making some of the best liquor around, Louis Xiii is one of the best brands you can purchase. It can cost thousands of dollars, with the lowest price you'll find in the low 100s.