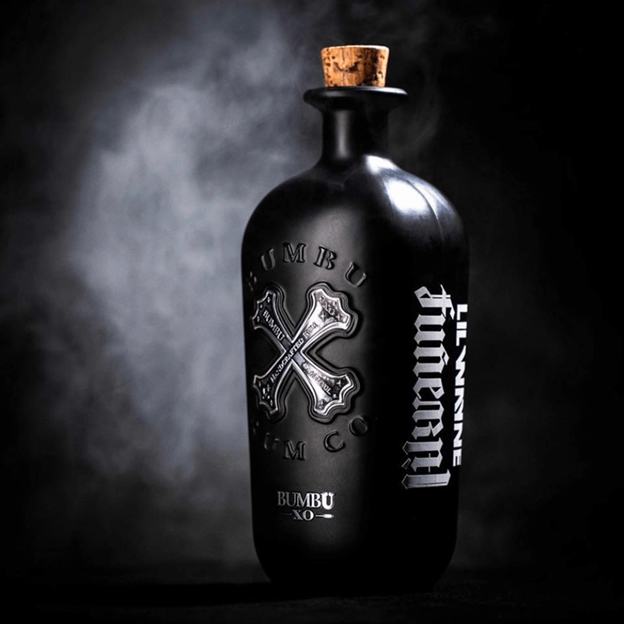 About Bumbu
Bumbu was originally distilled in the late nineteenth century and is an integral part of the history of Caribbean rum. The focus is on small batch rums with original blends of spices that date back to the original production of rum in the 1600's. Now owned by Sovereign Brands, Bumbu was originally distilled in the 1800's. The brand has retained its focus on quality and craftsmanship for almost three hundred years.
History and Background
Rum originated in Barbados where sugarcane plantations produced molasses as a byproduct of sugar refinement. Bumbu, borrows from the idea of Bumbo and produces three rums crafted with the same balanced spices of cinnamon and nutmeg and the finest sugarcane in the region.
Composition
Produced in small batches, these rums focus on quality and authenticity rather than quantity and only incorporate three products: spiced rum, bourbon barrel aged dark rum, and a creme liqueur with a rum base.
Only the best ingredients are sourced, fermented, distilled, and aged to perfection with tradition in mind. The authenticity of this rum has contributed to its popularity, attracting endorsements from the likes of Lil Wayne and Rihanna.
Where to Buy Bumbu
Bumbu isn't as easy to find as some larger brands. It's not available in every liquor store and grocery, but it can be found online at Drizzly.com and TotalWine.com. It can also be found in larger liquor stores with a more specialized selection.
| Item | Alcohol (ABV) | Type | Size | Price |
| --- | --- | --- | --- | --- |
| Bumbu The Original Rum | 40% (80 proof) | Spiced Rum | 750 ml | $34.00 |
| Bumbu XO | 35% (70 proof) | Dark Rum | 750 ml | $37.00 |
| Bumbu XO – Lil Wayne The Funeral Edition (Limited Edition) | 35% (70 proof) | Dark Rum | 750 ml | $43.00 |
| Bumbu Creme | 15% (30 proof) | Liqueur | 750 ml | $35.00 |
Bumbu is simple and the line is composed of three products. Let's delve into them to help understand which one is best for your palate or occasion.
This is the flagship product from Bumbu, crafted based on the original bumbo recipe used for centuries in the Caribbean among sailors and pirates to make the ancient beverage more palatable before distillation became popular. This rum is medium bodied and lightly spiced, easy to mix into any cocktail that calls for spiced rum.
This rum is available in the original Bumbu XO bottle as well as in a limited edition bottle: The Funeral Edition by Lil Wayne. This rum ups the ante on the flavor of Bumbu Original by increasing the level of spice and aging the rum in bourbon barrels for 18 years. This process is overseen by master distillers and produces a dark, heavy bodied rum perfect for sipping on ice.
Bumbu Creme is a creamy liqueur with a Bumbu Original base. Dairy cream is mixed with rum and additional spices to produce a liqueur that's delectable on its own or in cocktails.
The Best Way(s) to Drink Bumbu
Bumbu is crafted in a way that makes it ideal for slow sipping. Whether you prefer it neat or on ice, every Bumbu rum is going to be balanced on the palate and complex in flavor. Additionally, Bumbu original is designed to compliment most rum cocktails with its light body.
Bumbu Cocktails
1) West Indies Sizzle
2 oz Bumbu Original Rum
6 mint leaves
¼ oz Coconut Palm sugar syrup
½ oz lime juice
1 oz fresh pineapple juice
Muddle lime and mint in a Collins glass. Fill with ice and pour other ingredients. Stir, and garnish with a mint bouquet.
2) Banana Daiquiri
2 oz Bumbu Original Rum
¼ oz Demerara sugar
½ oz lime juice
¾ oz banana puree
Add all ingredients with ice in a Boston shaker. Strain over ice. Garnish with banana chips or a lime wedge.
3) Black Beard
1.5 oz Bumbu Original Rum
¼ oz Coca Cola reduction
6 dashes bitters
¼ oz Batavia Arrack
Add all ingredients into a mixing glass and stir for 20 seconds. Strain over a large rock. Garnish with a toasted orange chip.
4) Bumbu Rum Punch
1.5 oz Bumbu Original
1.5 oz Pineapple Juice
0.75 oz Orange Juice
Club Soda to fill
Mint to garnish
Combine Bumbu, pineapple and orange juice into a shaker with ice.
Shake then strain into a glass with ice.
Top with club soda and garnish with a mint sprig.
5 Best Things to Mix with Bumbu
Bumbu Original is excellent on its own or in a cocktail. But to really highlight its smooth and well balanced spiced flavors the following mixers can be used rather than complex cocktails:
Soda water: This adds just a hint of dilution and bubbly so drinkers can enjoy Bumbu's flavors unadulterated.
Pineapple juice: Pineapple juice is known for mixing well with rum, and mixing a splash into your Bumbu will compliment its spices and cut through a bit of the alcohol flavor.
Ginger ale: The ginger in ginger ale will perfectly pair with the spice blend of Bumbu.
Coke or Pepsi: Cola is available everywhere and mixes well with all rums.
Sour: As an alternative to a splash of pineapple juice, sour will compliment both Bumbu Original and Bumbo XO on the rocks.
Ogallala Bay Rum- $19: This rum adds a Western American twist to the original recipe of old world Caribbean rums like Bumbu while maintaining a rugged flavor.
Trader Vic's Rum- $21: The founder of Trader Vic's invented the Mai Tai. These are produced in Puerto Rico and are another fun rum to try.
Mahina Hawaiian Rum- $35: This rum is produced of Hawaiian sugar cane and has a similar flavor to that of Bumbu due to the purity and quality of the sugar.
Blue Selvarey Rum- $40: Blue Selvarey offers similar craft experiences, but produced instead in Puerto Rico.
Niesson Organic Rhum- $62: Distilled by hand with organic ingredients, this rum is pure and clear. This is in contrast to Bumbu's spiced varieties, but one can expect an equally craft experience with Niesson's cane-heavy flavor profile.