About Remy Martin
Remy Martin is one of the most beloved and well-recognized types of cognac on the planet. This luxurious bacchanalian nectar comes from France. Technically, virtually all cognac comes from France which in addition to various processing methods, is what distinguishes the noble cognac from conventional brandy.
The history of Remy Martin goes back to 1724 which makes it older than the French Revolution. With such a rich history and magnificent flavor, Remy Martin is enjoyed by millions of people around the world.
The composition of this fine spirit consists of high-quality eaux-de-vie, or brandy. The grapes come from the Grande Champagne and Petite Champagne respectively This means that Remy Martin is a cognac which makes it distinct from other spirits such as whiskey.
Here's an overview of Remy Martin accompanied with detailed information on available sizes, varieties, prices, etc. You will also learn about the best way to drink Remy Martin.
Remy Martin Cognac Prices
Item
Age
Alcohol (ABV)
Sizes
Price
Remy Martin XO
10-37 years
40% (80 proof)
750ml
$179.95
Remy Martin VSOP
4-12 years
40% (80 proof)
375ml
$19.99 – $21.99
750ml
$36.99 – $40.99
1L
$49.99 – $55.99
1.75L
$89.99 – $99.99
Remy Martin 1738 Accord Royal
4-20 years
40% (80 proof)
750ml
$49.99 – $52.99
Remy Martin Tercet
4 years
42% (84 proof)
750ml
$129.95
LIMITED EDITIONS
Remy Martin XO Year of the Pig
4 years
40% (80 proof)
750ml
$100+
Remy Martin XO Aletier Thiery
4 years
40% (80 proof)
750ml
$389.99
Remy Martin VSOP Heritage Mixtape
4 years
40% (80 proof)
750ml
$159.99
Remy Martin XO isn't just any XO cognac; it's truly extraordinary. The flavor is rich yet meticulously balanced. While the price will set you back a bit upon tasting the first sip, most would agree that it's worth the money.
Graced with soft notes of vanilla, Remy VSOP is a superior cognac with many luxurious and flavorful layers. With eloquent aromas and a distinctive taste, Remy Martin VSOP is one of the finest in its class.
This grateful blend of old and young eaux-de-vie presents a complex flavor at an affordable price. The name refers to the year when King Louix XV granted a section of land for the Remy Martin cognac house to plant vines.
This light flavored cognac tastes like tropical fruits, which makes it an excellent drink in the warmer months. At nearly $120.00 per bottle, you should know that the incredible flavor makes it worth the expense.
Various limited additions of Remy Martin are available. If you are willing to spend the extra money, you could enjoy a Remy Martin decanter that is truly unique or keep it as a collectible item. These limited editions are all spectacular in their own way.
The unique artwork on each edition is a testament to Remy Martin's commitment to exceptionalism.
The Remy Martin XO Year of the Pig is a glorious limited edition version of this splendid spirit. The bottle and packaging are adorned with beautiful golds to exemplify the opulence of the holiday season.
Remy Martin XO Atelier Thiery features a breathtakingly gorgeous bottle with an exquisite design. This limited-edition decanter was produced in cooperation with Atelier Thiery, a Parisian gilding studio.
The Remy Martin VSOP Heritage Mixtape edition is a throwback to the musical creativity of the 1980s and 1990s. This bottle is an homage to the mixtape culture and all of its glories. It also serves as an eloquent reminder of Remy Martin's timelessness as a cognac house.
The Best Way(s) to Drink Remy Martin
There are many different ways to drink Remy Martin. Some people insist that the only way to drink it is to drink it straight. Although Remy Martin is very enjoyable to drink straight, there are plenty of great Remy Martin cocktails out there as well.
The French 75 is a flavorful and spectacular Remy Martin cocktail. Just mix the cognac with simple syrup and orange juice, and dry champagne. Add a lemon peel twist for a garnish.
Another great Remy Martin cocktail is a Sazerac made with cognac. While the modern Sazerac cocktail that most people drink today is made with whiskey, it was originally made with cognac. The flavor of a cognac Sazerac is lusciously complex.
The Remy Martin Espresso is an especially enjoyable evening cocktail. Simply mix the cognac with dark crème de cacao, espresso, brandied cherry juice, and a touch of sour cherry bitters. This unique cocktail is perfect for coffee lovers.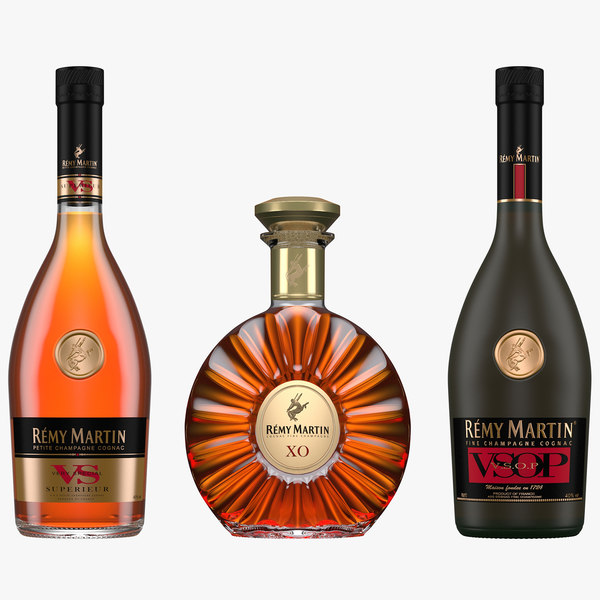 5 Best Things to Mix with Remy Martin Cognac
Ginger Ale: One of the best things to mix with Remy Martin cognac is ginger ale. The crisp flavor of ginger ale pairs marvelously with this fine spirit.
Tonic Water: is a commonly mixed with Remy Martin. The refreshing flavor of tonic water and the carbonation elevate the distinctive notes of cognac.
Triple Sec: is a great mixer that goes nicely with Remy Martin cognac. By adding some citrus notes, it gives the cognac a pleasant, light, and almost tropical flavor.
Lemon Juice: Remy Martin mixed with lemon juice is also a very popular mix.
Orange juice: goes well together with Remy Martin cognac.
VSOP Cognac Alternatives to Remy Martin
Hennessy – Hennessy is another very popular cognac. It's on the pricey side, but it's worth it! If you're willing to spend over $50.00, you should put this one on your list.
Courvoisier – this one is also expensive and also exceptional in terms of quality. The flavor is smooth, and it is impressively versatile. You can have the pleasure of trying a bottle for around $30.00.
E&J – while E&J is on the cheaper end, it's still quite enjoyable. You can get E&J VSOP for under $19.00. This makes it extremely affordable and perfect for serving to guests.
Christian Brothers – for the price, Christian Brothers creates a fine product. The flavor is perfection itself with a minimal burn. A bottle of VSOP costs under $17.00.
XO Cognac Alternatives to Remy Martin
Martell – As the oldest cognac house, Martell knows how to make a fine XO. If you thought Remy Martin had a long history, consider this. Martell was founded in 1715! You can expect to pay around $200 for a bottle of Martell XO.
Branson – if you're willing to pay a little extra, you'll want to give Branson XO cognac a try. It's owned by famous rapper Curtis "50 cent" Jackson who has boosted its popularity. A bottle of Branson XO can run well over $100.
Christian Brothers – when it comes to an XO cognac alternative to Remy Martin, Christian Brothers makes one of the best. Regardless of how much you love Remy Martin, it's worth giving this one a try; it costs around $35.00.
E&J – price aside, E&J makes a good XO cognac. For those of you looking for an affordable XO cognac with good flavor, E&J is the way to go. A bottle of E&J XO costs just under $17.00.