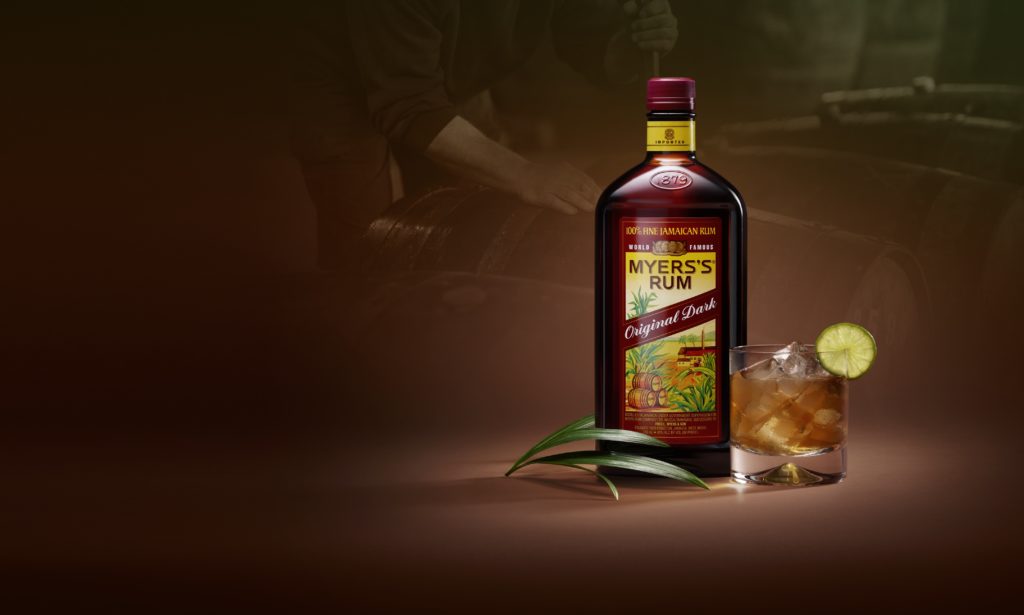 About Myers's Rum
Jamaica is one of the original producers of rum, and for a truly, authentically Jamaican rum experience look no further than Myers's Rum.
Myers's Rum is now a subsidiary of Sazerac, but the rum's flavor has remained consistent since its creation in 1879 by founder Frederick Louis Myers. Diageo, LLC produces the Jamaican rum, utilizing purely Jamaican cane sugar molasses and a continuous pot still distillation process, all on Jamaican soil. This terroir-driven liquor is the Jamaican classic rum, honoring a centuries-old tradition and found in nearly every bar, restaurant, and liquor store in the world.
Composition
Myers's is made of a blend of up to nine rums made of fermented molasses that are distilled in a continuous pot still and aged up to four years in white oak barrels.The pot still preserves the pure fermented molasses flavor and the white oak barrels add a smooth quality to the rum with minimal flavor distortion, producing a predictable, traditional rum flavor.
Where to Buy Myers's
Fortunately for Myers's rum fans, both of Myers's rum varieties (Original Dark and Platinum White) are available almost everywhere liquor is sold. The brand is backed by a worldwide conglomerate, Sazerac, and it's one of the most well-known rum labels, driving its distribution worldwide. It can be found at almost every bar, market, and liquor store on the planet including Costco, Kroger, Walmart, as well as independent and state-run liquor stores.
Myers's Rum Prices
Item
Alcohol (ABV)
Size
Price
Myers's Platinum White Rum
40% (80 proof)
50 ml
$2.80
100 ml
$4.50
200 ml
$8.00
375 ml
$11.00
750ml
$22.00
1L
$25.00
1.75L
$29.00
Myers's Original Dark Rum
40% (80 proof)
50 ml
$2.80
100 ml
$4.50
200 ml
$8.00
375 ml
$11.00
750ml
$22.00
1L
$25.00
1.75L
$29.00
Myers's offers two rum varieties: Original Dark Rum and Platinum White Rum. Their focus is on consistency, authenticity, and quality so their selection is small. Here's a buying guide to help you choose the Myers's rum that's best for you.
Myers's Original Dark Rum is the original Myers's. Using specifically blackstrap molasses, this rum has notes of coffee, allspice, hazelnut, and toffee. The mouthfeel is smooth and buttery with the warm flavors of tobacco, leather, fig, and raisined fruit. The finish is also smooth with a lingering oaky taste.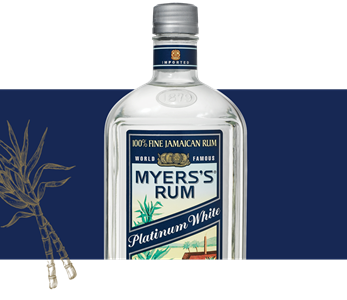 In contrast to the blackstrap molasses used in Myers's Original Dark Rum, the Platinum White Rum utilizes Jamaican sugarcane cooked into molasses in its fermentation. This rum undergoes the same continuous pot still distillation as the other variety, the same oak aging process, and a similar blending ratio, but is then filtered several times for clarity and a light body.
The Best Way(s) to Drink Myers's Rums
Myers's rums are best blended to perfection in a cocktail, whether in a complex mixology or in a simple single mixer for an easy beverage. Here are some of the best cocktails and mixers for Myers's Rum.
Myers's Cocktails
1) Myers's Planters Punch
1 oz simple syrup
.5 oz fresh lime juice
1.5 oz Myers's Original Dark Rum
Dash of bitters
Pour all liquids into glass over ice in highball glass. Stir thoroughly, 30-40 rounds, until ice cold. Garnish with an orange wheel.
2) Myers's Rum Old Fashioned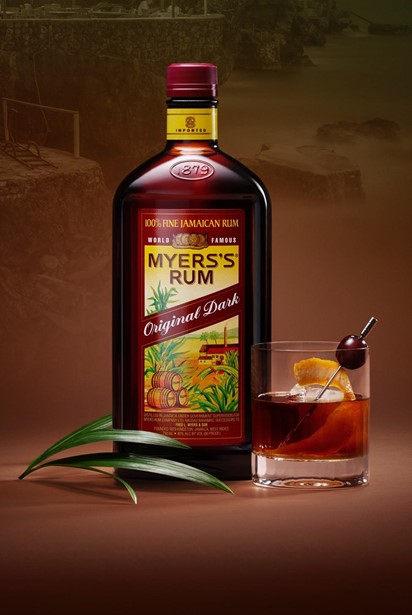 1.5 oz Myers's Original Dark Rum
3 dashes bitters
1 tsp brown sugar
Water
Fill rocks glass with ingredients over large ice cube and stir thoroughly, 20-30 rounds. Garnish with a maraschino cherry and an orange wheel.
3) Myers's Mule
1.5 oz Myers's Platinum White Rum
2 lime wedges
Ginger beer
Muddle 2 lime wedges in rocks glass. Add ice and pour Myers's rum. Stir thoroughly until ice cold. Fill glass with ginger beer and garnish with a lime wheel.
5 Best Things to Mix with Myers's Rum
Cola: Myers's Rum (original or platinum) blends perfectly with cola. Top the rum with Coke or Pepsi, which are both available everywhere, for a simple cocktail.
Citrus Soda: Myers's Platinum White Rum mixes effortlessly with sodas like Sprite and 7-Up. The light body of the rum doesn't compete with the light soda, and the sugarcane flavor of the liquor compliments the citrus.
Ginger Beer: This is an instant classic cocktail. The ginger beer tastes more complex than it is, and mixes with Myers's Original Dark Rum for a spiced treat.
Ginger Ale: For something similar, but less stout, to the ginger beer option, consider mixing Myers's Platinum White Rum with ginger ale.
Coconut Water: When trying to maintain hydration, electrolytes, and nutrients, coconut water makes a perfect complimentary tropical mixer to any rum, including Myers's Original Dark Rum and Myers's Platinum White Rum.
Alternatives to Myers's Rum
Bacardi Black Rum: $17- This budget option is similar to Myers's in that it is dark but not spiced. Bacardi is best known for its white rum, but this variation is a nice change of pace.
Cruzan Aged Rum: $18- Cruzan Aged Rum is a bit lighter than Myers's, with less of a smoked wood flavor and more of a light body. However, this gold rum is still smooth as molasses, just like Myers's.
The Kraken Black Rum: $24- The Kraken is the first ever black rum, offering a similar flavor experience to Myers's with its smooth finish and smoky, warm flavor. The bottle itself is a great collector, and it's a nice, new drinking experience if you already love Myers's.
Plantation Original Dark Rum: $34- Plantation Dark is a good rum if you want to take a step up from Myers's quality-wise while maintaining the mellow flavor profile Myers's has to offer.
Ron Diplomatica Exclusiva: $35- If you try Myers's and decide the dark style is for you, this high quality dark rum will be your new go-to for a rum on the rocks.