As a tequila enthusiast, I was pleasantly surprised to discover Costco's range of budget-friendly tequilas, including the Kirkland Signature Tequila. In this article, I will share my thoughts on Costco tequilas and help you decide if they're worth a shot – pun intended.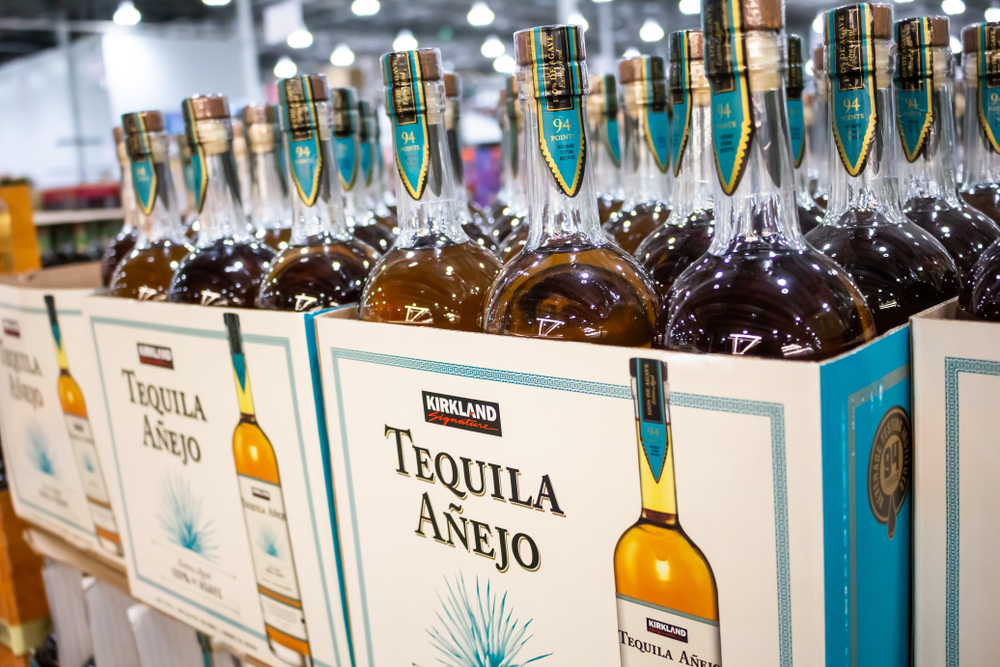 While shopping at Costco, I came across the Kirkland Signature Tequila, a 100% agave tequila at an affordable price. Knowing that true tequila can only be produced in specific areas of Mexico, I was curious to see how Costco's offering would compare to brands that hold a higher price tag.
I have tasted several of Costco's tequilas side-by-side with other popular brands, and I can say that I was genuinely impressed with the quality of their offerings. The flavors are rich, and the aroma is inviting, making it an enjoyable experience for tequila lovers.
Product History
As a fan of tequila, I was excited to learn about Costco's Kirkland Signature Tequila. This private label brand from the warehouse giant offers high-quality tequila at an attractive price point. The Kirkland Signature Tequila line includes a Blanco, Reposado, and Anejo variety, each created using 100% blue agave from Mexico.
It's no surprise that Costco ventured into the tequila market, knowing their dedication to providing members with affordable, quality products. I discovered that the agave taste in Kirkland Signature Tequila is quite refreshing, with hints of apple, citrus, and pear—making it a solid choice for a good bottle of Blanco tequila.
Price Range
Of course, we all want a high-quality tequila that won't break the bank, and Costco delivers. Their Kirkland Signature Tequila stands out in terms of value, with prices for the Blanco, Reposado, and Anejo varieties being extremely competitive compared to other well-known brands.
For example, the Costco Kirkland Signature Tequila is priced at around $7 per 750ml bottle equivalent, which is significantly less expensive than many other 100% agave tequilas on the market. When it comes to Reposado and Anejo tequila, the prices are still competitive, allowing you to enjoy a smooth tequila with well-seasoned oak wood notes and hints of caramel without emptying your wallet.
Aroma
When I first opened the bottle of Costco's Kirkland Signature Tequila, the aroma was quite pleasant. I was able to detect pronounced notes of agave, alcohol, black pepper, cinnamon, floral, fruit, and grass. The scent of alcohol paired wonderfully with the agave smell, making it inviting and enticing.
Flavor
Upon taking a sip, I noticed that the flavor profile was cooked agave, fruity, and floral, with an herbal taste. For the añejo and reposado varieties, there were also pronounced elements of well-seasoned oak wood, vanilla, and caramel. I found these flavors to be well-balanced, with the agave taste complemented by notes of apple, citrus, and pear.
Finish
As for the finish, it was relatively smooth, with a pleasant heat from a hint of jalapeño on the Añejo. This added a subtle spice that rounded out the overall flavor profile and left me wanting more.
Rating
Based on the aroma, flavor, and finish of Kirkland Signature Tequila, I would personally give it a high rating. In fact, tastings.com awarded the Añejo variety 94 points out of 100, making it top-rated for its category and a great value for a 100% agave tequila.
When it comes to enjoying Costco Tequila, there's more to it than just sipping it neat or on the rocks. In this section, I'll explore the best ways to mix, pair, and enjoy this delicious spirit to its fullest potential.
Best Mixers
When mixing my Costco Tequila, I find that using simple, high-quality ingredients brings out the best in the drink. Here are a few of my favorite mixers:
Fresh lime juice: It adds a zesty kick and brightens up the flavor of the tequila.
Agave nectar: A natural sweetener derived from the agave plant, it complements the tequila's flavor while adding a touch of sweetness.
Grapefruit soda: This mixer adds a tangy twist and a mild fizz, especially when I'm making a Paloma cocktail.
Cocktail Suggestions
There are plenty of classic cocktails as well as some creative concoctions that can be made with Costco Tequila. Here are a couple of suggestions that I've tried and enjoyed:
Margarita: A classic tequila cocktail made with Costco Tequila, fresh lime juice, and agave nectar, shaken with ice and served in a salt-rimmed glass.
Paloma: A refreshing combination of Costco Tequila, fresh lime juice, and grapefruit soda, served over ice with a pinch of salt.
Feel free to get creative and experiment with other cocktail recipes that call for tequila – the possibilities are endless!
Food Pairings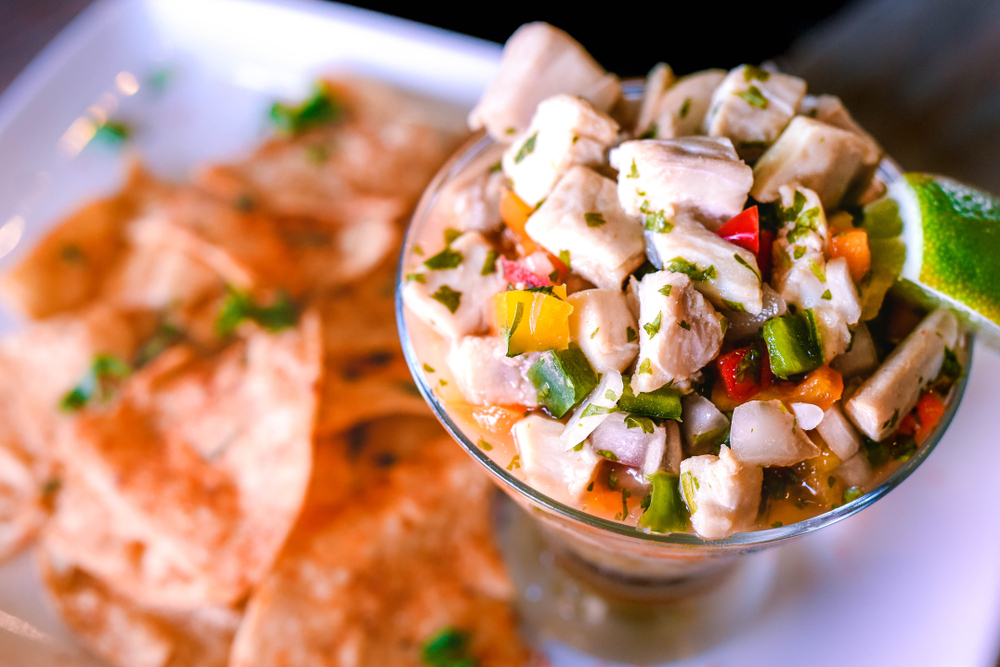 Pairing Costco Tequila with the right food can enhance both the flavors of the tequila and the dish itself. Here are some food pairing ideas that I've discovered to work well with tequila:
Ceviche: The citrus notes in the marinade and the fresh seafood flavors are a delicious match for the agave flavors of the tequila.
Spicy dishes: Some heat from chili peppers or spices in Mexican dishes like tacos or enchiladas can complement and accentuate the tequila's taste.
Chocolate: A dark chocolate with a high cacao content can create an interesting balance between sweet and bitter, alongside the flavors of the tequila.
Now that you have some ideas for mixing and pairing Costco Tequila, I hope you'll try these suggestions and discover even more ways to enjoy this versatile spirit.
Conclusion
In my experience, Costco's Kirkland Signature Tequila offers a commendable option for those looking for an affordable tequila to enjoy. I've found that the Kirkland Signature Añejo Tequila, with its pronounced caramel and vanilla aromas, is particularly enjoyable for sipping or mixing in cocktails.
When I tried the Kirkland Blanco Tequila, I noticed its pleasant agave taste, accompanied by hints of apple, citrus, and pear. I appreciate that this offering from Costco maintains the authentic taste of Mexican tequila, despite being more budget-friendly than some competitors.
Additionally, I found it interesting to explore other tequila brands available at Costco, such as Don Julio Primavera and Herradura Legend Añejo. While they may not have made the top ratings cut, I enjoyed them as a tequila aficionado who loves to sample a wide range of spirits.
Ultimately, in my pursuit for quality tequila without breaking the bank, Kirkland Signature Tequila has proved to be a great choice. It's a solid option for both casual sippers and avid cocktail mixers who appreciate a genuine tequila flavor.