Brandy is one of the oldest spirits in the world, and today, there are hundreds of different brands for you to pick from. Choosing a good brandy can be tricky, as many of us don't necessarily know what makes a high-quality brandy and how to distinguish it from the ones that suffer lazy production or are plainly unpleasant.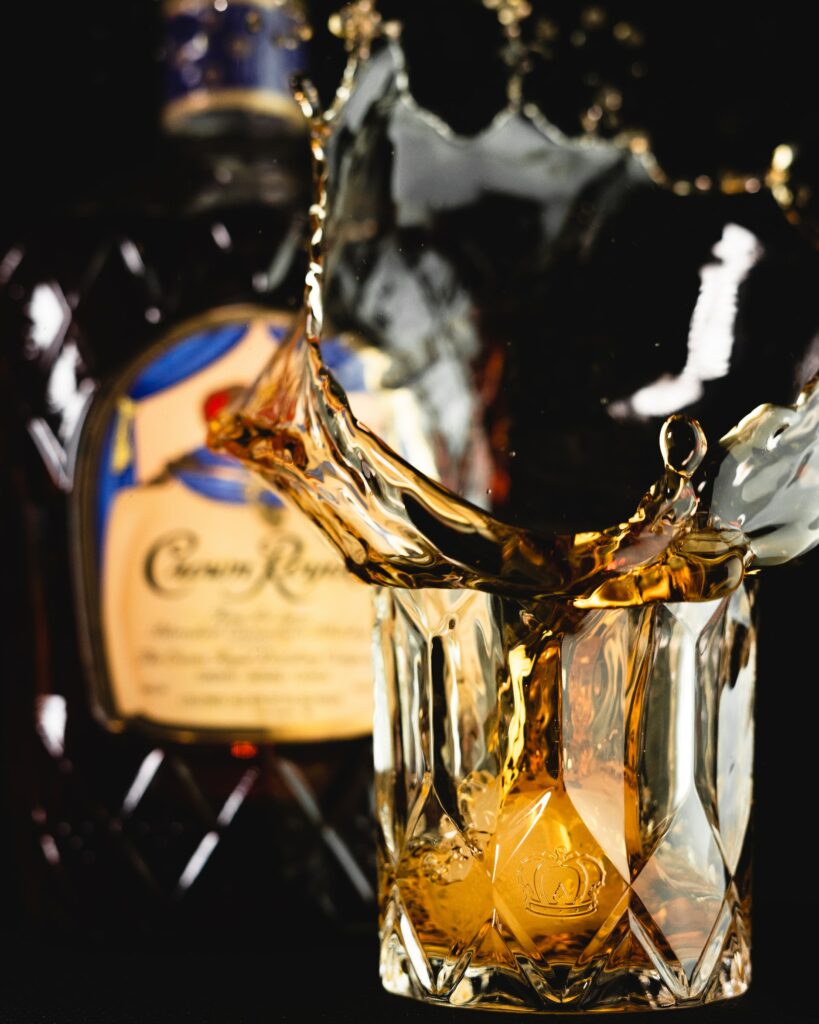 Furthermore, many people also don't know the difference between brandy and Cognac since the two walk hand in hand in most of the marketing and information we find nowadays. However, being able to differentiate between both is a vital knowledge to carry, one that will help you choose which brands you want to order at the bar and which bottles you want to take home from the market.
So, what is the difference between brandy and Cognac, and what makes a brandy high quality?
The Difference Between Brandy and Cognac
One of the biggest mix-ups in the cocktail world is differing between brandy and Cognac. Many people think they're the same, like Dionisio and Bacco being the same god in different cultures. However, there are plenty of differences between both.
Cognac is a type of brandy and probably the most popular. Because it has so many specific characteristics that differentiate it from other brandies, Cognac has its own name, which can confuse many people.
Let's break it down a little further.
What is brandy?
Brandy is a distilled spirit made from fermented fruit juice (or fruit wine), which is a generic definition. Actually, many famous spirits we know are brandies made with different kinds of fruit. Plums, apples, pears, grapes… these can all be brandy.
The Peruvian pisco is a brandy made from grapes, with no additional water or anything else. The French Armagnac, which often gets confused with Cognac, is another grape-based brandy. As the name suggests, the American applejack is a brandy that comes from fermented green apples, which is characteristic of Tenessee.
What is Cognac?
Like many other famous spirits, Cognac is a brandy made from fermented grapes. However, different from most other brandys, Cognac needs to follow many criteria to be called as such, making it a specific, sought-after, and unique drink.
First, Cognac is a brandy with a designation of origin, meaning it can only be produced in a specific region of France, also called Cognac. We can see this happening with many drinks, like the sparkling wine from Champagne or the distilled sugar cane spirit from Brasil, the cachaça.
Secondly, Cognac can only come from white grapes grown in one of six specific terroirs. After going through a double copper still distillation, the spirit is blended and aged for a minimum of two years inside French Limousine oak. With the care and attention of some of the most renowned professionals in the world, different vintages and grapes are blended together, creating the famous premium quality of Cognac.
What Makes a Brandy High Quality?
The production of brandy goes through many different phases, each contributing significantly to the quality of the end spirit.
The fruit's quality matters the most, at least initially. The best brandy producers know when to harvest their fruit to get the optimal amount of ripeness and sweetness from it, which will be fermented and turned into wine for distillation. There is no set rule for how ripe fruit needs to be to make a high-quality brandy, as some brands enjoy producing sweeter products, while others prefer a drier end result. The riper the fruit, the sweeter it gets, which interferes with alcohol levels in the wine and the overall aroma profile of the distilled spirit.
Also, it is essential to know which type of fruit to use. For grape-based brandies, the type of grape used greatly affects the flavor or the spirit. Certain grape varieties adapt better to aging and distillation, and those are the ones that should be explored for making brandy.
Fermentation temperatures also affect the flavor of the fruit that will be distilled, and the best high-quality brandy producers know how to keep it at an optimal temperature to avoid damaging the drink. Most high-quality brandies are distilled in copper stills, which are modern and guarantee a smooth mouthfeel to the spirit.
Finally, one of the most critical aspects of brandy production, the aging process, is the one that mainly affects the quality of the end product.
Here are some of the main factors that contribute to brandy's flavor, texture, and overall quality during its aging process:
The type of barrel used, since each wood will contribute with specific flavor profiles to the drink. Younger barrels are more likely to affect the spirit's flavor, while older ones significantly affect the texture and mouthfeel.
The time the spirit stays inside it: the longer it is kept inside the barrel, the more secondary flavors it will acquire.
The barrels' weather and storage conditions—whether in a dry or moist environment, the temperatures, and the air surrounding them — all contribute to the brandy's quality.
High-quality brandies are the ones that optimize every single one of these processes, guaranteeing the best end-product possible.
Our Grading Methodology
Here, we grade brandy quality based on many factors. Our goal is to introduce you to different types of brandy and not only stick to Cognac, which is objectively good.
When presenting a list of the top picks for the best brandies, we consider the origin and history behind their production and the opinions of experts in the field. High-quality brandies are the ones that go through a careful and calculated production process, from the PH of the fruit to the type of barrel it ages on — everything is taken into consideration.
Based on what makes a high-quality brandy and a careful selection from expert recommendations, we decided to present an eclectic and varied list of the top brandies to buy and taste.
Our Top Picks For The 10 Best Brandies
Picking the best brandies in the world is a difficult task. Because brandy is an open category of spirits, many brands excel at producing impeccable products from different fruit fermentation, various vintages, and diverse aging processes. Here, we have decided to introduce you to some of our favorite brandies, whether specific bottles and vintages or brands with a renowned reputation.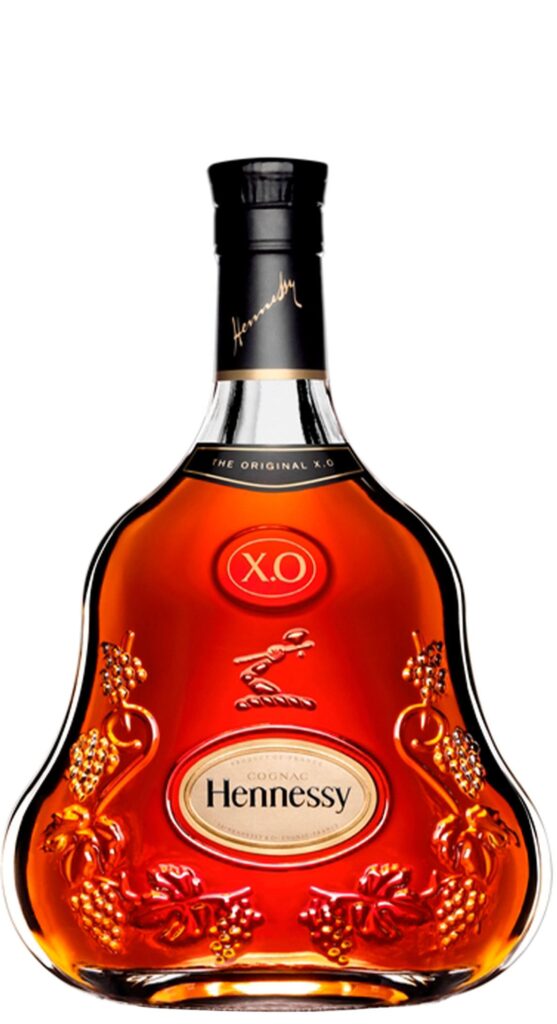 Origin: Cognac France
Find on: Drizzly, Reserve Bar, GoPuff
Henessy is the world's most famous cognac brand and always surprises us with extremely high-quality spirits. The different vintages and bottles of Hennessy all carry their specific characteristics, and most of them definitely make it to the list of best brandies. Some of them can be pricy, and sipping it neat is the best way to appreciate the complex flavors of the Cognac.
The Hennessy X.O. (average price: $230,00) is a very old cognac aged for over 30 years inside young barrels, transmitting many flavors to the spirit. Blending over 100 vintages and grapes, this is a complex and extremely high-quality drink with notes of cherry, candied orange, and chocolate.
The Hennessy VS (average price: $52,00), which is less complex than the previous one, also offers fruity notes and can be used in cognac-based cocktails, like a sidecar or a sazerac.
Origin: Cognac, France
Find on: Drizly, Master of Malt
Martell is another one of the most famous cognac distilleries in the world. Its Martell VSOP (average price: $56,00) cognac, which stands for Very Superior Old Pale, ages for a minimum of four tears inside oak barrels, carrying summery flavors of peaches and plums, and secondary notes of dry oak and peppers. It has a complex aroma and is a steal when compared to other bottles from the same brand.
The Martell Blue Swift (average price: $55,00), another high-quality spirit, invites people to teether in the line between Cognac and bourbon. It ages inside ex-bourbon barrels, capturing the wood's caramel and dried fruit notes. It is a mellow VSOP that will please any cognac lover.
Origin: Cognac, France
Average Price: $160,00
Find on: Reserve Bar
HINE Homage cognac blends XO cognac aging in France with vintages resting inside barrels in England. France's sunny and warm weather highlights the intense flavors of the fermented grapes, sweetening the blend. The wet and cold English weather contributes to a slower aging of the spirit, bringing depth to its taste.
The result is a smooth and easy-going cognac that highlights notes of cedar and coconut. The floral profile of the spirit makes it perfect for a relaxing drink.
Origin: Jerez, Spain
Average Price: $42,00
Find on: The Whisky Exchange
Brandy de Jerez is one of the most famous brandy types out there — it is made out of distilled sherry wine, granting a sweet and rich result. Carlos I Solera Gran Reserve is a cheap sherry brandy that tastes close to an expensive one. It is aged in oak sherry wine casks and has a smooth finish on the mouth.
Origin: Emilia Romagna, Italy
Average Price: $55,00
Find on: Amazon
Vecchia Romagna Risvera Tre Botti is easily one of the best Italian brandies in the market today. The spirit comes from a distillery in Emilia Romagna, founded in the 1800s by a French immigrant, which is today one of the most renowned ones in the country.
The Tre Botti bottle comes from a blend of brandies aged in Slavonian oak, French oak, and red wine barrels. The different flavor profiles of each of these barrels grants unique aromas and characteristics to the spirit, where dried fruits mix with the sweet smell of cinnamon, clove, and hazelnut.
Origin: California, USA
Average Price: $55,00
Find on: Wine.com
Argonaut Brandy Fat Thumb is a best-kept-secret of the brandy world. Produced in California, it blends pot-still and copper-still spirits to create something with an artisanal edge. Find complex coconut, caramel apples, vanilla bean, and oak flavors.
For being mellow and lightly spiced, this is an excellent brandy for those who still don't know how to appreciate stronger and stronger brands.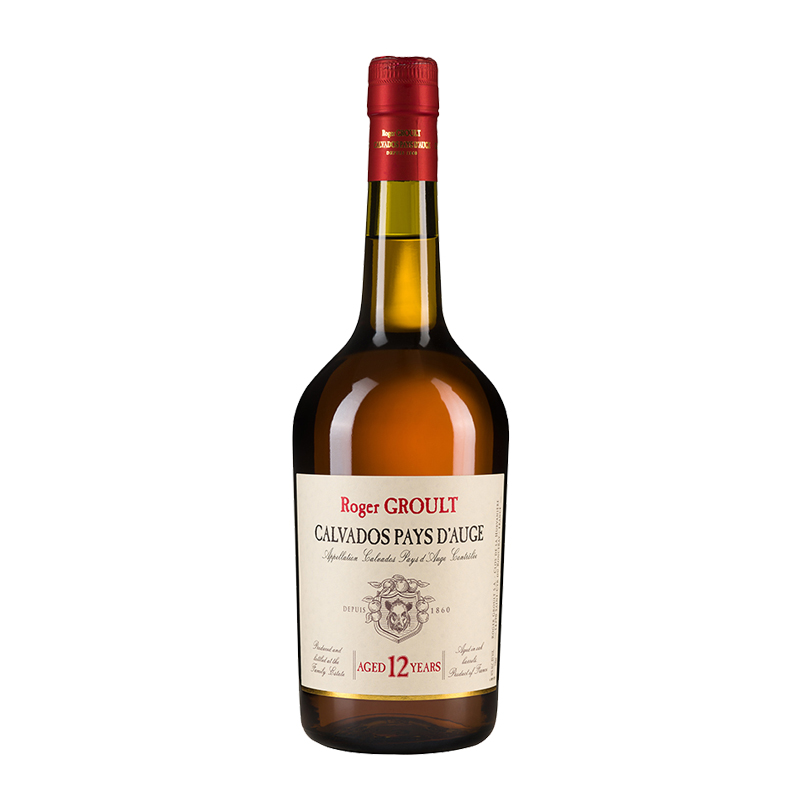 Origin: Calvados, France
Average Price: $78,00
Find on: The Whisky Exchange
Roger Groult 12-Year-Old has won international awards and is definitely one of the best apple brandies in the market. It is so versatile that you can savor it neat, with cocktails, or even mix it with a chocolaty dessert.
By being aged for 12 years (which is double the time a XO needs to age for), this spirit has rich and bold aromas, with mature apples followed by butterscotch and nuts.
Origin: Kent, England
Average Price: $42,00
Find on: The Whisky Exchange
Ableforth is a distillery known for its famous Bathtub Gin, so we were excited to discover that their cherry brandy is also one of the best. Here you can find a traditional French brandy combined with cherries, where you can smell cinnamon and spices as you taste the tart from the fruit.
It is perfect as a warming post-dinner digestivo, where the syrupy consistency of the spirit sweetens everything.
Budget Brandy Recommendations
Not all high-quality brandy needs to be expensive, and here we also wanted to introduce you to some fantastic budget brandy brands that rank pretty high on many lists.
Origin: Cognac, France
Average Price: $16,00
Find on: The Bottle Club, Master of Malt
Jules Clairon is an affordable cognac, perfect for mixing with drinks or drinking neat. The aroma carries dates and spices, which is an excellent addition to your bar. It is a pretty sweet brandy, so it is also ideal for those who want to start brandy-drinking without spending too much money initially.
Origin: Bolivia
Average price: $30,00
Find on: Minibar Delivery, Drizzly
Escaping from the famous Peruvian and Chilean pisco brandy, the Bolivian Singani 63 is a fresh take on South American spirits. An aromatic muscat made with Alexandria grapes, this unique brandy has been produced by the same family since the 1500s.
Here, the fermented grape juice is distilled in copper pots and then aged inside stainless steel for eight months, which helps to smooth the spirit and make it more mellow. It is a fruity brandy perfect for making refreshing cocktails, and it can even stand for the pisco on a pisco sour.
Brandy Recommendations for Beginners
It is common to feel a little lost when wanting to enter the brandy world. With so many options and flavors, it is hard to pick the one that will introduce you to the wonders of distilled fruit wine.
Aside from the Argonaut Brandy Fat Thumb, which we introduced as a mellow brandy perfect for an initial sip, there are also other brands that go easy on the palette without scaring it off. Seignette VS Cognac is one of them, with a sweet and light flavor profile. Here you can find notes of apricot and a little oak at the end — it works excellent with brandy cocktails, but it is also a great option for sipping neat.
Best High-Quality Brandy Brands
Choosing the top brands for high-quality brandy can be challenging. Because the category embraces so many fruit origins and potential flavors, it is hard to define what makes good brandy, much less separate the best-of-the-best.
However, aside from clarifying common termination doubts (brandy vs. Cognac), here we introduced you to some factors that affect a brandy's quality and how each part of its production process contributes to the end result. We have also presented what we believe to be some of the best brandies in the market today, varying between different types of brandy so you can taste it all.
Enjoy sipping and exploring the fantastic world of brandy — once you enter it, it is hard not to fall in love.